INDULGE IN LUXURIOUS COMFORT, AT YOUR HOME AWAY FROM HOME
Best of Jaffna Accommodation
Reflecting old world charm and opulence of a bygone era of Jaffna, accommodation at Thambu Illam boasts of rooms offering all the comforts of modern luxury hospitality to relax and recuperate. Placed among the best hotels in Jaffna, it is a destination geared to satisfy the most demanding of visitors. The residential ambiance of the hotel allows you to indulge in relaxation be it from the chaos of your everyday schedule or from journeying the Jaffna peninsula. The architecture of the bungalow is such the rooms are well placed granting maximum privacy while retaining its residential aura.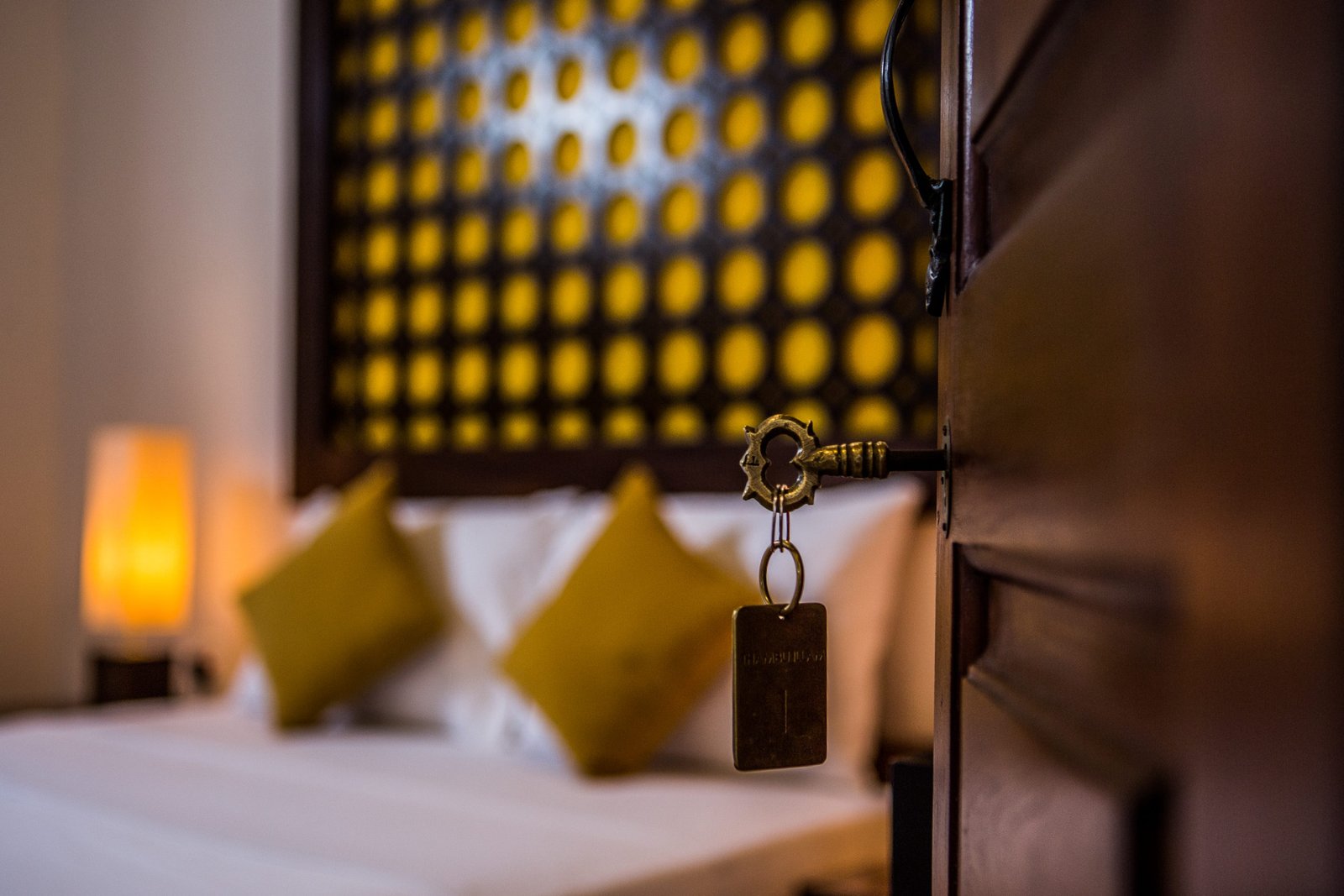 Surrounded by gardens and designed according to the open concept living, the superior deluxe room is equipped with a sitting room and sofa.
Floor Area – 29 SQ. M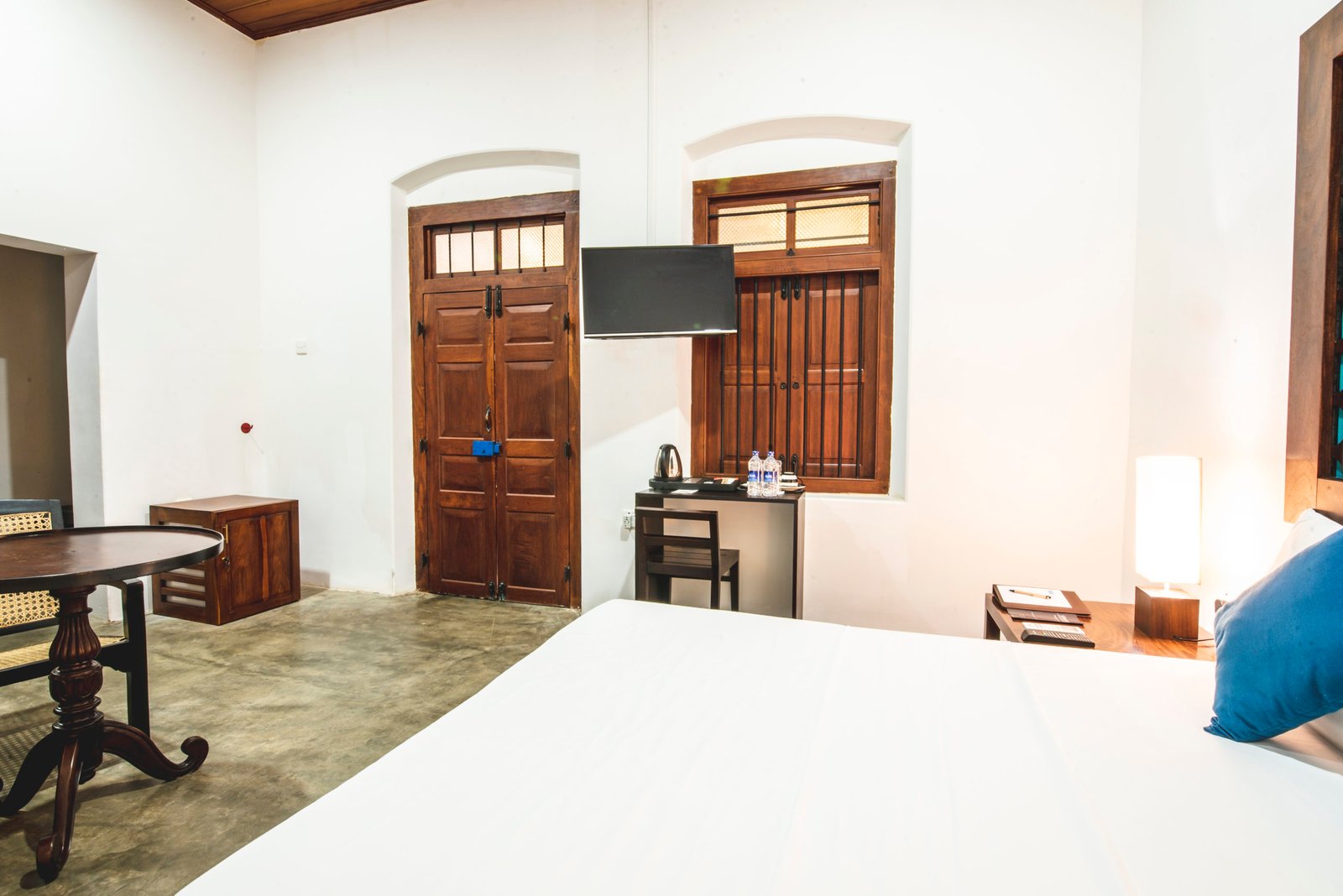 Travelling for work or on holiday, the deluxe room offers accommodation for a maximum of three in luxury comfort.
Floor Area – 27 SQ. M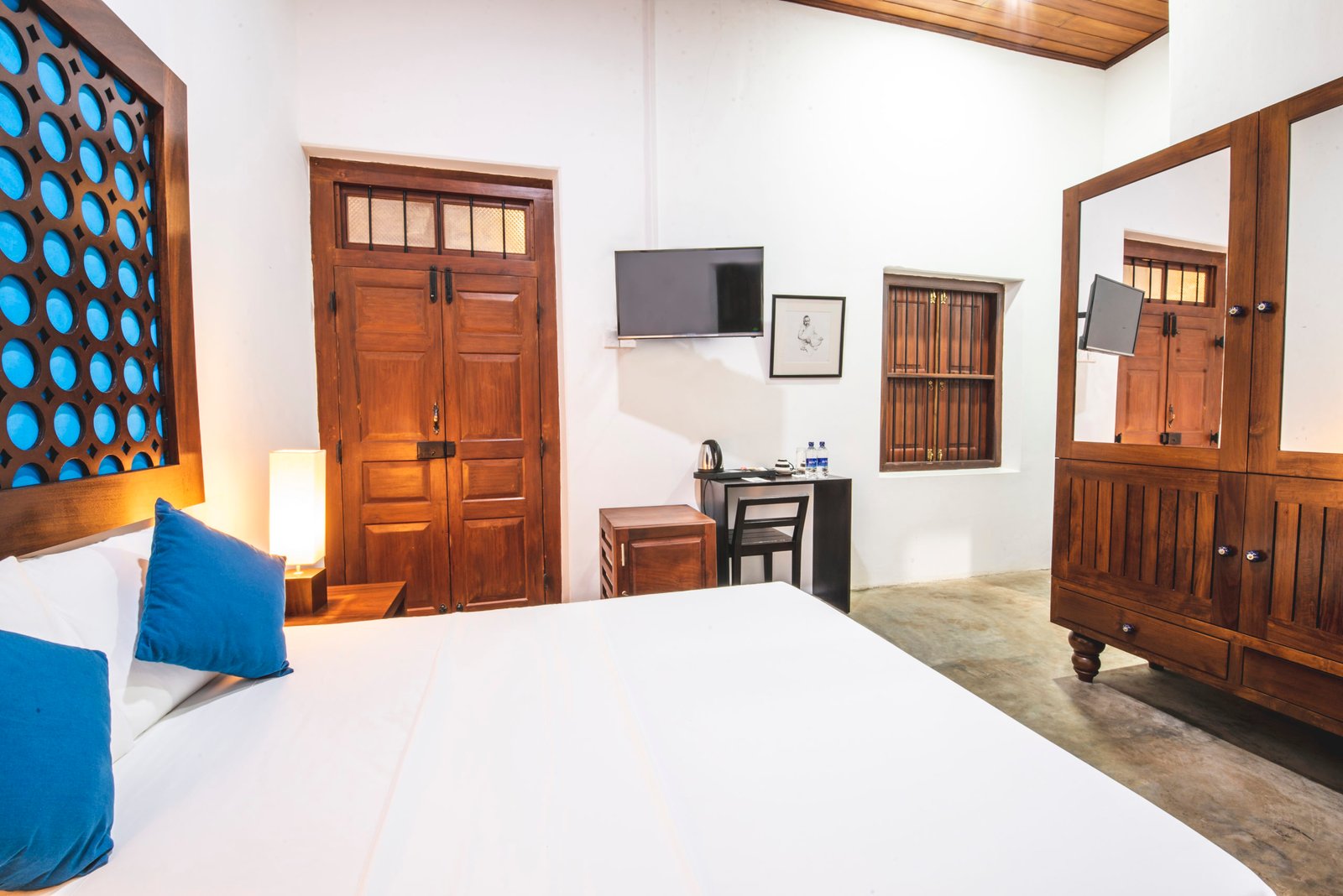 Designed to create a compact and cozy ambiance for a short luxurious vacation. Accommodates up to two guests.
Floor Area – 18 SQ. M