Nagadeepa Island or Nainathivu, one of the islands in a cluster of islands off the Jaffna peninsula. The island is stretch of about 10 kilometers. On this land there are mainly two places of worship – the Nagadeepa Temple which is venerated by the Buddhists and believed to one of the places where the Buddha is believed to have set foot and a Hindu Temple; Sri Nagapooshani Amman Temple devoted to goddess Nagapoosani Amman, an avatar of goddess Durga . Hindus believe that this temple was originally erected and dedicated for the worship of the Serpent God named "Nayinar" by the Nagas .
Nagadeepa Buddhist Temple
Nainathivu Island/ Naghathivu/ Nagadeepa
This Island is associated with the ancient Naga or Cobra people of Sri Lanka. Despite its small land mass, this Island has been mentioned in many historical works. From Ptolmey, Mahabharath to ancient Tamil Buddhist works Kundalakesi and Manimekalai have mentioned this Island. Lord Buddha is believed to have visited Nagadeepa from India. Here lies the ancient Buddhist temple that is highly sacred to Sri Lankan Buddhist.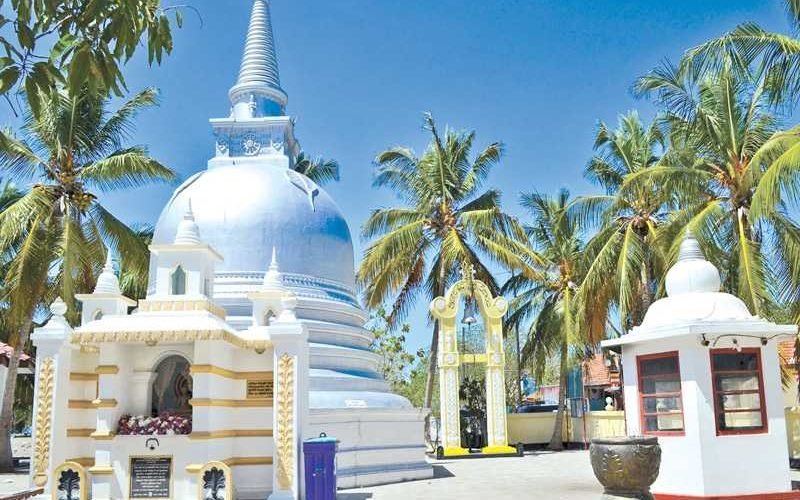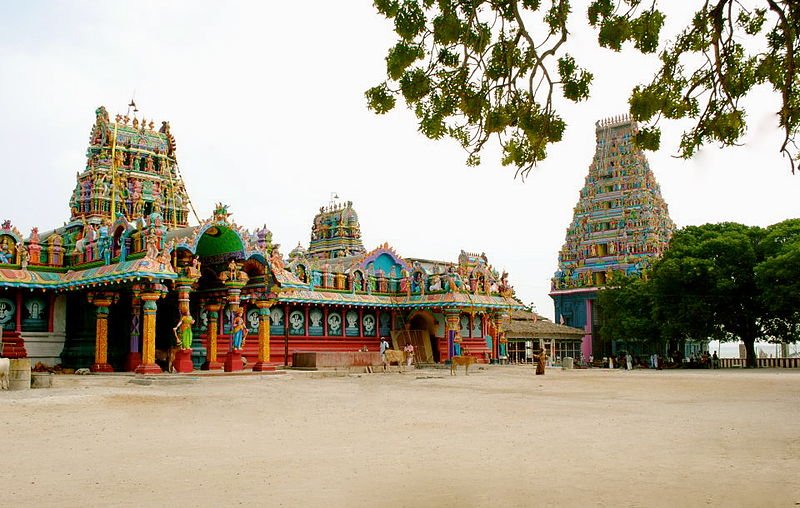 Nagapooshani Amman Hindu Temple
The ancient Naga people of this Island worshiped serpents. So it's no wonder that this temple is dedicated to the Hindu Goddess Nagapooshani who is associated with Cobras. This temple contains many idols and images of multi-headed cobras. The old temple was destroyed by the Portuguese in 1620 and the current temple was rebuilt in 1790. There are many legends associated with this temple. Thus, the Temple is sacred for the Sri Lankan Hindus.